Last week, I had the opportunity to interview Dino Dogan, the co-founder of Triberr. I love Dino's Twitter profile where he describes himself as a lousy martial artist & recovering engineer, a songwriter & biz blogger and a global force for badassery.
I was impressed with his charming, bubbly personality and his unsurmountable passion for Triberr which comes through in everything he says. My first impressions of Dino were that he's amazingly talented, very accessible and really wants to make a difference to small bloggers – people who don't have access to multiple networks nor big budgets to spread the word about their blogs. Our conversation revolved around blogging, Triberr and the impact of Triberr on the blogosphere.
Triberr has been a significant event in blogging history – Dino Dogan
The interview lasted 25 minutes in which we covered a lot of ground including:
How Dino came up with the idea of Triberr
Some future plans for Truberr
The concept of Reblog and Triberr Commenting sytem
Triberr Ad network and how small bloggers can earn money using Triberr
We are solving big problems for little bloggers – Dino Dogan
For those of you who are not familiar with Triberr, it's a unique concept which takes advantage of tribes to share and promote a blogger's content. You sign up for Triberr, become a member of a tribe and your tribe members share your posts around their social networks. You in turn, share their content within your networks, leading to a win-win situation all-around. You get access to a much broader audience and are able to efficiently spread your message and increase your reach. Social shares are also increasingly becoming an important element in ranking an artilce for search engines. I've explained Triberr in detail in this post on promoting your blog with these 3 twitter tools.
If you have a blog you'd like to promote and are not already on Triberr, I recommend that you join a tribe that shares your interests. You will be happy that you did. Your tribe members will be your ambassadors spreading the word about your blog to their audience.
Dino has planned a tribe-up event in New York on Saturday, September, 22, 2012. Highlights of the event include 5 speakers talking about how to move the blogging industry forward and a few hours of connecting and networking with talented bloggers. It sounds like an exciting event. Click on the graphic below for all the details of the event.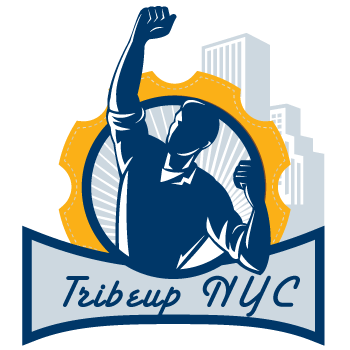 This was the very first interview for my YouTube channel and also my first interview using Google Hangouts. Setting up a Google Hangouts interview to stream on YouTube is the easiest way to interview and is definitely a topic for another blog post. I've been wanting to start a YouTube channel for Web Content Blog but have been procrastinating and am very happy that my first guest was Dino. I wish him all the success and hope that Triberr earns him a lot of success, fame and profits.
Here is the interview:

You May Also Like:
Promote Your Blog with these 3 Twitter Tools
7 Blog Promotion Ideas that Increase Traffic and Conversions
How to Earn an Income from Your Blog: Interview with David Risley